Welcome to
Enchantress Design & Promo
!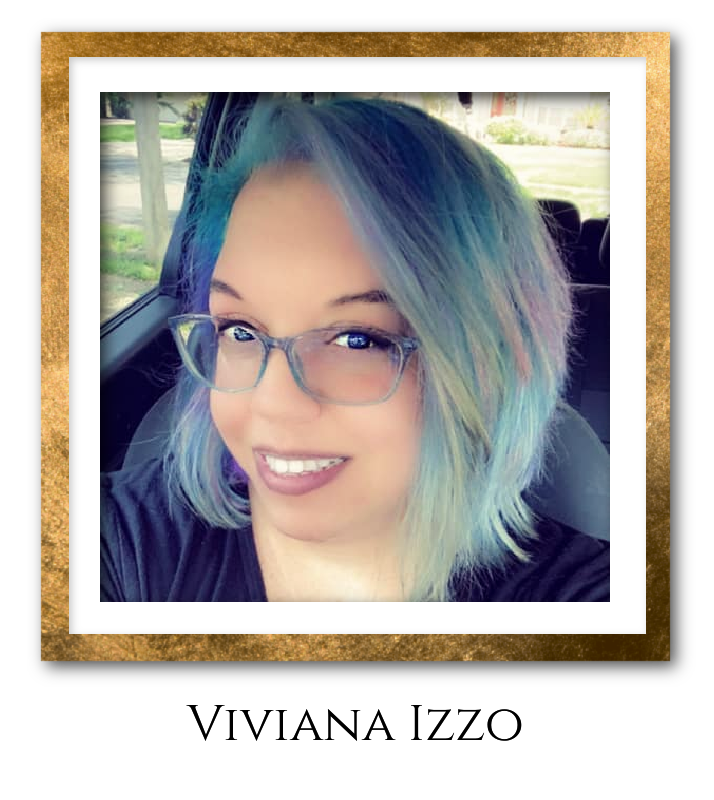 Viviana Izzo is a marketing director who works with authors and narrators on a variety of projects. From developing their brands to finding marketing and promotional opportunities that fit their goals, Viviana supports her clients with thorough professionalism.
Viviana is the owner and operator of the award-winning Enchantress Design & Promo, providing marketing and promotional consulting. These services include social media management and graphic design, which extend to eBooks, print books, graphic teasers, social media site design, web and print advertisements, and animated widgets for websites.
Professionally, Viviana has held the roles of audiobook proofer, casting director and audiobook production manager on multiple successful projects.
Notably, she was nominated for a 2020 SOVAS Award (Best Audiobook Narration - Romance or Erotica - Best Voiceover) in her debut as an audiobook production manager on the title My Sinful Desire by Lauren Blakely. Viviana also served as the audiobook production manager for Lauren Blakely's entire Sinful Men five-book series.
In addition to working with authors, Viviana is the creator of the Audiobook Lovin' Series. This month-long virtual occurs in June, which is celebrated in the audiobook community as Audiobook Month. The series is celebrating its eighth year showcasing all things audiobooks.
Due to its popularity, the series now has a spinoff in the Audiobook Lovin' Podcast. The podcast discusses all things audiobooks. Guests include esteemed authors who craft unforgettable stories and the beloved narrators who bring those stories to life. Viviana hosts the podcast using the moniker Viviana, Enchantress of Books.
Viviana earned a B.S. degree in Business Management with a minor in Marketing and an A.A. degree in Culinary Arts.
Join our mailing list to get monthly tips & tricks, learn about new marketing options and trends, special promotional options and much more!